A perfect quality certificated system is formed in the company. It has taken the quality as the root, quality first, and tops the customers to meet the needs of all the customers both domestic and abroad.
The process: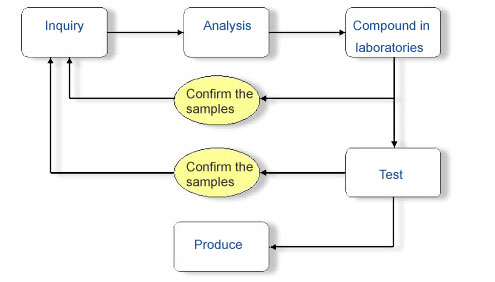 Compound by customers and discuss the contract:
From g grade to Kg grade
(APIs) active content used for pharmacy, intermediates and other fined chemical products' compounding.
R & D and enlarge the arts.
Standard products and the producing of the compared samples with residues
Promise the quality level and process.
Communication with the customers and service.
Subtle understanding of confidentiality and keep to the confidentiality contract.